Past Projects 2
More of our past projects........
---
Project Start Date: July 2011 - 'Digital Vision' We are currently working on an a revamp of one of our long term customers John Grimes's Digital Vision.tv website. John left us 3 years ago but has seen the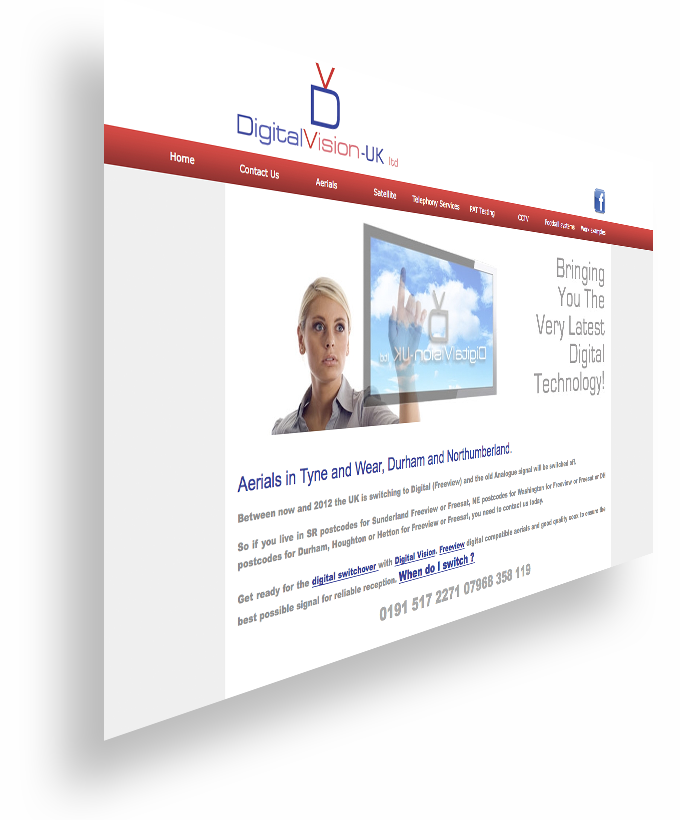 light and returned! The pull of having a website beaming out from our St Peters Gate headquarters in stunning 'Why Aye Fi' was just too strong.
With all due respect to John he is the classic example of our 'white van man' client who has embraced new technology and done very well for himself. He like lots of other tradesmen and women entrust NRG Digital with their online marketing and email support services.

Part of our remit is to get Johns new site on the first page for 'aerials in hetton' which shouldn't be too hard. Update 23rd April 2011: Well we got John to the top in his home town no problem. Today Hetton, tomorrow the world! (well actually Durham next so click here if you are in Durham and need an aerial in Durham). Also since John has started installing VIASAT Football systems to pick up the Premiership football in the pubs he often travels to Houghton, Washington and sometimes even as far as Durham.
Past Project: Start Date February 2010 - 'Weathershielder'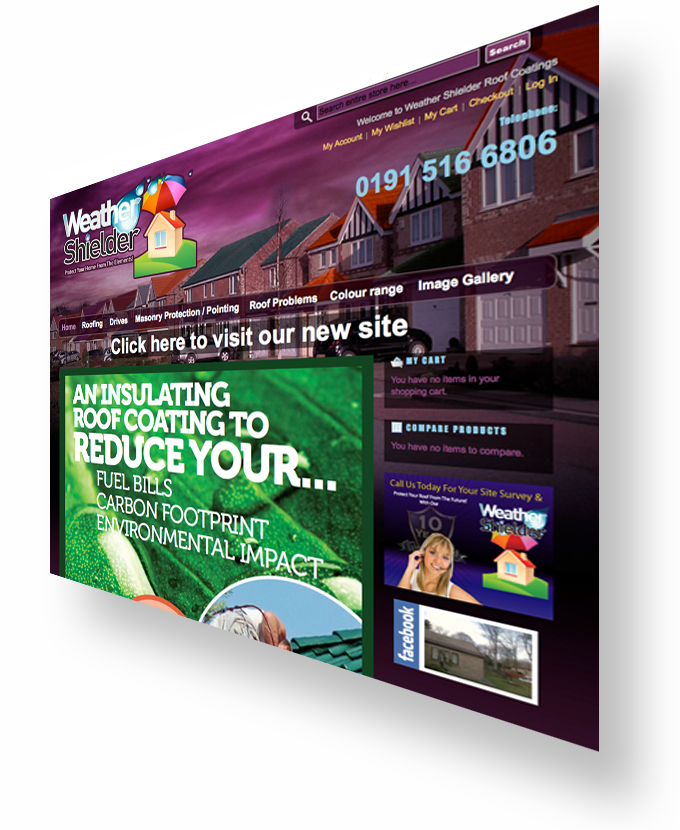 We worked on a full brand identity / E- Commerce solution for our client Steven Lynn. Steven qualified for grant funding for this project.
This involved the installation of an E-Commerce website using a Magento solution. This allowed Weathershielder's cleints to pick the style and colour of roof coating for their property and pay deposit (and balance) via the websites payment system.
So if you are looking to take orders or payments online we can easily set your business up with an 'E-Commerce' website or what is sometimes known as a 'shopping cart' website. Contact us today.

Last Updated: 22-05-13